"LINDIWE", originally zulu language, is in Omaruru, Namibia, in the nerve centre of the country.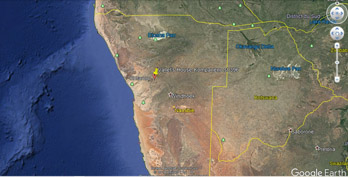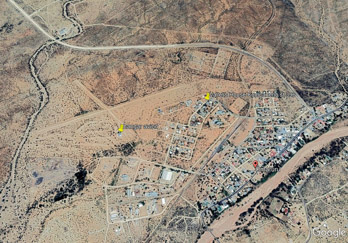 The house is U-shaped, with a living area of 270 m².
It is located on a plot of 1500 m².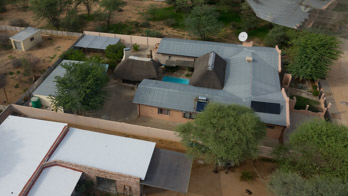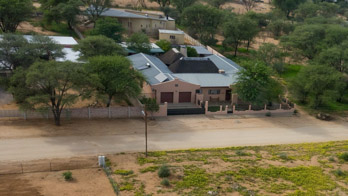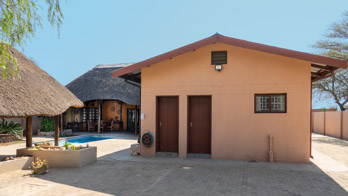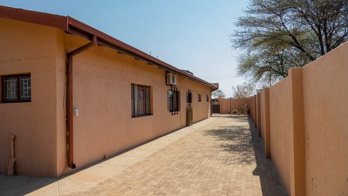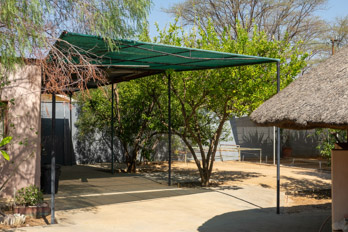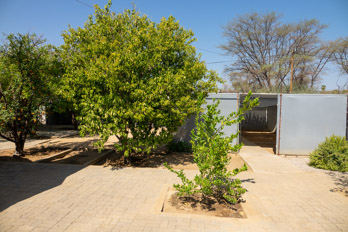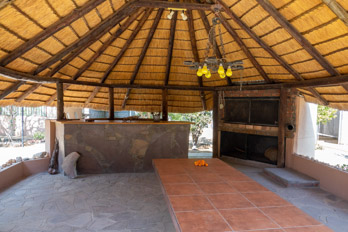 Laundry, "cool room" (5 m²), and workshop,
in buildings separated from the house (45 m²) located in the garden.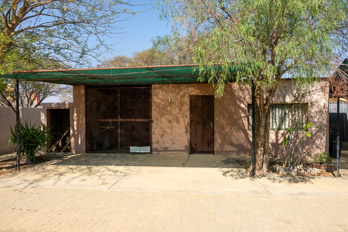 The 18 m² swimming pool is located in the middle of the two wings of the house.
The living room opens onto her.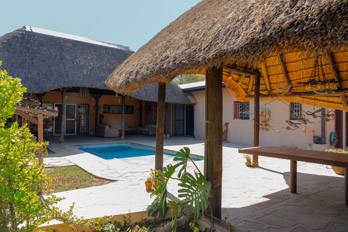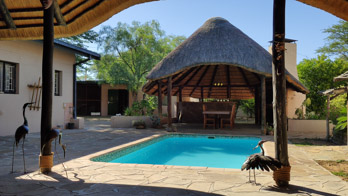 Lounge and outdoor dining area under thatch roof.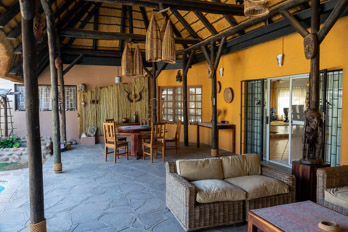 A very large open living room and kitchen area (95 m²), with scullery,
is the centre of the house's life.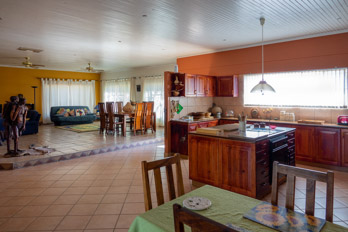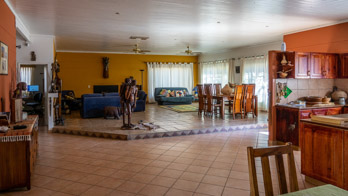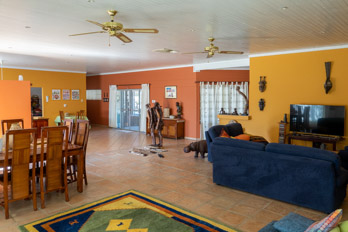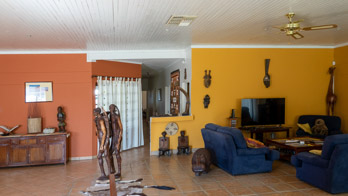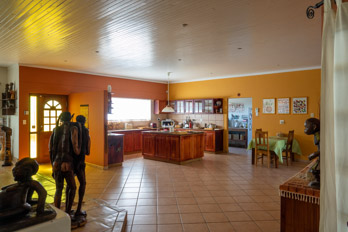 It has five bedrooms, one of which can be used as an office (11 m²)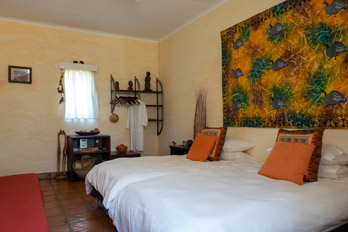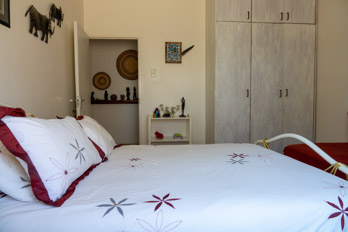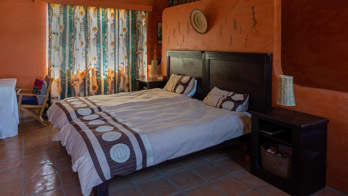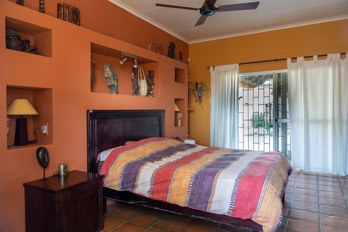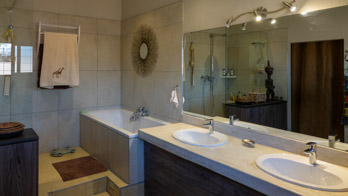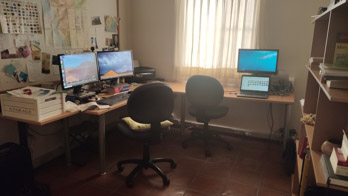 Garage integrated in the house of 50 m2, two accesses for two cars.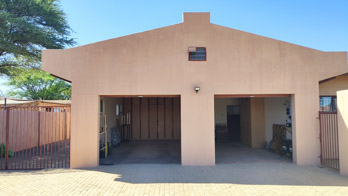 Equipment of the house:
- Solar panels and dry storage batteries to secure electricity supply in the event of a power outage and designed to serve as a permanent inverter.
- Independent solar sanitary water heater, on the main bedroom side, and electrical on the annexes side.
- Water cooler on the roof (local air conditioning).

- Water storage 5000 litres supplied by the city, ensuring, independently of the municipal network, a continuous service at home with distribution pump.
Rainwater recovery, when it rains, for an additional 7,500 litres, in two tanks.

- Independent indoor and outdoor alarm systems, connected in radio to a local security company with arm response; grid in front of all openings (doors and windows).

- The office (or room 5) is fully secured (safe room)
for long vacation.
Complete furniture for each room
Appliances:
- Refrigerator and freezer
- Washing machine
- Dishwasher
- Wine cellar
- Microwave
Various small appliances
General information:

Any additional information you may wish on Namibia and Omaruru in particular will be discussed at your request.

The city has the reputation of being the "city of artists" of Namibia. All beginnings October stands "the Artist trail" which attracts visitors from the capital Windhoek and the coast, Swakopmund and Walvis Bay.

The charm and central geographical position of Omaruru, compared to the country's centres of interest, make it a special attraction.

There are currently three supermarkets (SPAR, Shoprite, W & B). And… a winemaker, Erongo Mountain Winery, providing the best wine from Southern Africa.